10 Great Reasons to Book Your
Award-Winning Entertainment Today
# 1 : It's Your 100 % Complete Kids Party Entertainment

# 2 : Your Child and All Their Friends Will have the Best Time Ever with the Fast, Funny, and Exciting Magic Show.

# 3 : Your Birthday Child is The Only Special Magician's Assistant Helping With The Biggest and Best Magic Tricks.
# 4 : Everyone at Your Party Will Be Joining In with the Laughter and Fun. It's Going to be a Great Time.
# 5 : Your Child's Birthday Entertainment is Will Be Tailored Especially For Your Party Age Group.
# 6 : There's Going to Be Non-Stop Fun Action Games That Gets Everyone Laughing and Cheering. No Sitting Out Here.
# 7 : Everyone Will Be Jumping, Dancing and Laughing in The Awesome Mini Disco Which Includes Stunning Effects and Easy Fun Dances.

# 8 : Free Incredible Mad Bubble and Snow/ Foam Effects That Your Party Guests Will Go Crazy About.
# 9 : It's Great Value, Stress-Free Entertainment That Creates Lasting Memories.
#10 : ALL IN ONE EASY TO BOOK GREAT PARTY !!

When You Book Best Kids Parties
You Will Get The Children's Entertainer
With All The Great Reviews.
As i'm Not an Agency or a Company,
You Won't Get
a Random Unknown Person Turn Up.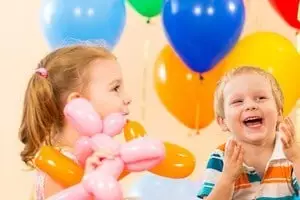 I Can Guarantee We are Going
to Have a Great Time !!

With Your Special Customized Magic Show,
I'll make sure your it's silly
enough for 3 - 4 year-olds.

Exciting, fast and fun for 5 - 9 year olds.
But savvy enough
for teenagers and can easily
accommodate groups with special needs.
It's Going to be a Great Party !!